The Beautiful Game Is Inspiring Beautiful Murals
Football and murals are not two topics which commonly go hand-in-hand, but they have more in common than you might think. Many street artists have taken to showing their appreciation for the beautiful game by creating beautiful and inspiring murals.
Football-inspired murals can be found all across the world and mix together a range of colours to demonstrate the vibrant nature of football. Murals can pop up in unexpected and untraditional places but add character, variety and vibrancy to wherever they appear. Street artists are extremely talented in using spray paint to create eye-catching and breath-taking murals. Here are some of the best football murals you can find worldwide.
Lionel Messi in Bronnitsy, Russia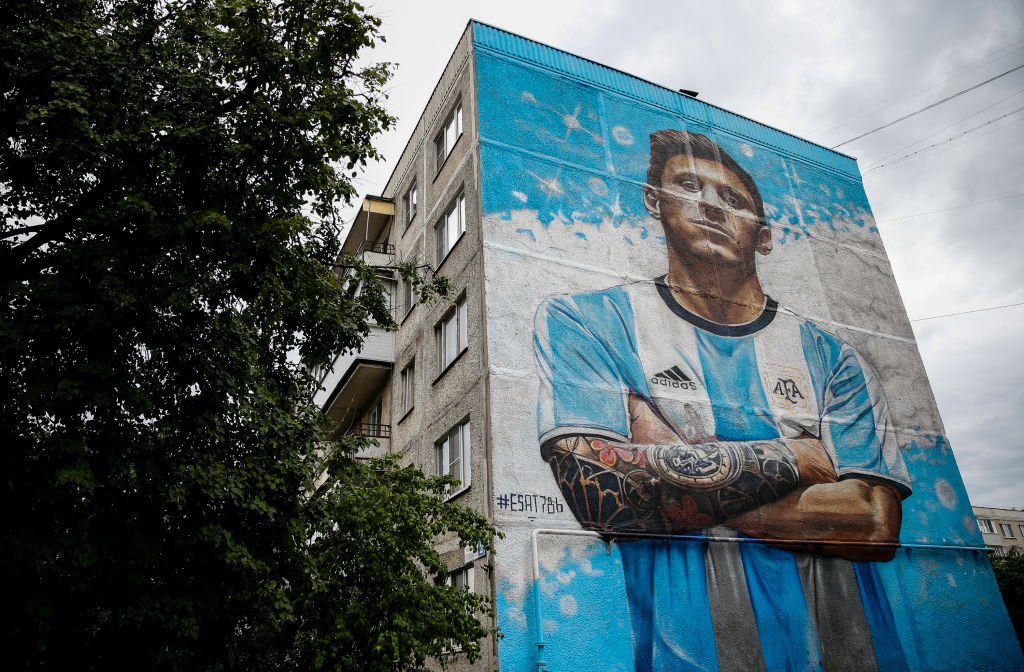 To commemorate the 2018 FIFA World Cup in Russia, a huge Lionel Messi was skilfully painted across a five-story building near Moscow. Painted by artist Sergey Erofeev, it's distinct in the small Russian town of Bronnitsy's skyline.
Neymar in Miami, USA
New-Orleans based street artist Brandan Odums has used spray paint to create a 10,000-square-foot image of Neymar in Miami, Florida. Miami is extremely popular with Brazilian immigrants and a lot of people have deep South American roots.
Brazil and Argentina in Kolkata, India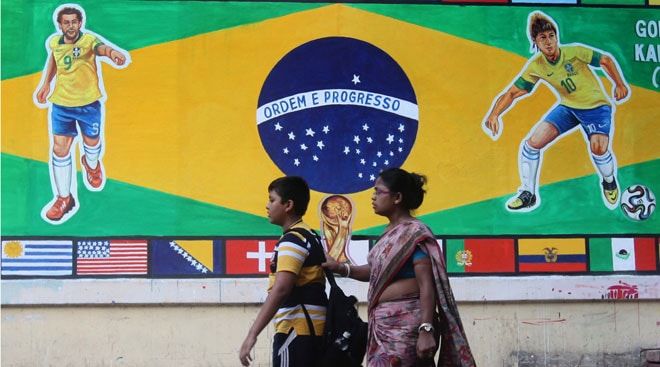 Kolkata has loved South American football since the late 1970s, when South American football stars played cricket in the city's cricket grounds. The murals dedicated to the Brazilian and Argentinian teams are scattered across the city in bright and vibrant spray paint colours and have been done by a collection of both professional artists and amateurs.
Paul Pogba in New Orleans, USA
In New Orleans, you can find a beautiful mural featuring French football superstar Paul Pogba. Spray paint has been used to work the colours of the French flag into a side on profile of Pogba and indicates his iconic celebrations weaved into his hair.
#itsokaytotalk Football Mural in Belfast, Northern Ireland
Thanks to 15 football clubs in Belfast, a new football mural has been erected to raise awareness for male suicide. Found in the Woodvale area of north Belfast, the mural depicts the emblems of the teams involved, the suicide awareness hashtag and the charity Suicide Awareness & Mental Health Initiative.